SouthPort Services - ASME Code Engineering
SouthPort Services
specializes in providing front-end engineering packages required for an ASME Code product. We can put together the necessary design calculations and fabrication drawings required by your Authorized Inspector and / or customer.
ASME Code Section I
Power Boilers
Pipe, Drum & Header thickness calculations – Internal & External Pressure
Nozzle connections
Tubesheet thicknesses
Stayed surfaces – thickness and staybolt layout
Staybolt sizing
ASME Code Section VIII Division 1, Division 2 and Division 3
Pressure Vessels
Shell and Head thickness calculations – Internal & External Pressure
Nozzle thickness calculations
Nozzle reinforcement calculations
Nozzle to Shell weld design
Vessel supports – Leg, Lug, Saddle
Volume & Weight calculations
Vessel Jacket design
Special Flange design
Stayed surfaces
Fatigue analysis (Divisions 2 and 3)
ASME
B31.1
-
Power Piping
,
B31.3
-
Refinery & Chemical Plant Piping
and
B31.8
-
Gas Transmission and Distribution Piping Systems
Quality Control Programs
– Joint Review Engineering Support
SouthPort Services . . . and more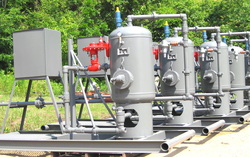 Piping and Skid Mounted Equipment design
Weight determination
Center of Gravity determination
Wind loading
Seismic loading
---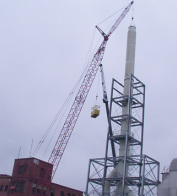 Onsite Equipment Installation Coordination
Review plans and specifications with the owner and contractor.
Continually review contractor's installation schedule with owners production schedule.
Organize contractor onsite space requirements for laydown and installation with customer's production access requirements.
Coordinate contractor material delivery with customer shipping and receiving operations.
Review equipment IOM's to insure equipment is properly installed and prepared for intended service.
Check installation with contractor and owner prior to commissioning.
---
Quality Control System Administration
Support/manage vendor QC programs.
Write Inspection Test Plans.
Coordinate customer onsite inspections.
Attend inspection visits as a representative of the customer.
Assemble documentation into Manufacturers Data Books.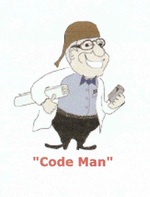 Code Man says . . . .

Take the pressure out of pressure vessel engineering.



---